Reading Suggestions
[always under con­struc­tion]
I read many books and this page aims at rec­om­mend­ing some books that you may be inter­ested in from var­i­ous dis­ci­plines. These are books that highly influ­enced me.
Eco­nom­ics
The Logic of Col­lec­tive Action: Pub­lic Goods and the The­ory of Groups — Man­cur Olson
Pre­dictably Irra­tional — Dan Ariely
See Dan's great pre­sen­ta­tion at TED for a good com­pre­hen­sion of his good work!
Nudge — Richard H. Thaler & Cass R. Sunstein
Richard Thaler at Authors@google
The Road to Serf­dom — Friedrich A. Von Hayek
I highly sug­gest you to read the comic ver­sion of the Road of Serf­dom and the Reader's Digest abridge ver­sion of the book.
Fooled by Ran­dom­ness ; The Bed of Pro­crustes; Antifrag­ile - Nas­sim Nicholas Taleb
Taleb's pre­sen­ta­tion at POPTECH 2005
Dena­tion­al­iza­tion of Money — F. A. Hayek
Get a copy here
Fer­nand Braudel — La Dynamique du Capitalisme
Mod­els of my Life — Her­bert Simon
Good luck find­ing the book… it's very rare but your local or uni­ver­sity library might carry it!
Finance
The Ascent of Money: A Finan­cial His­tory of the World — Niall Ferguson
*Bril­liant doc­u­men­tary of the Ascent of Money  also avail­able on PBS or Google Video (There are six parts to the documentary)
The Bat­tle for the Soul of Cap­i­tal­ism — John Bogle
The (Mis)Behavior of Mar­kets — Benoit Mandelbrot
Read a great book review by Nas­sim Taleb "Man­del­brot Makes Sense: A Book Review Essay".
To have an idea of what the book of Man­del­brot is about, see this video doc­u­men­tary pro­duced by PBS on Frac­tal Geom­e­try. Man­del­brot believes that study­ing finance with the help of frac­tal geom­e­try can help us have a fur­ther under­stand­ing of finan­cial markets.
The Intel­li­gent Investor — Ben­jamin Graham
War­ren Buf­fet: A Trib­ute to Ben­jamin Gra­ham (a short pre­sen­ta­tion)
Secu­rity Analy­sis — Ben­jamin Gra­ham & David Dood
Ran­dom Walk Down Wall­street — Bur­ton Malkiel
When Genius Failed — Roger Lowenstein
Watch this doc­u­men­tary on the inven­tion of the Black and Scholes for­mula and the cre­ation of Long-Term Cap­i­tal Management.
Cap­i­tal Ideas & Against the Gods - Peter Bern­stein
Liar's Poker and The Big Short — Michael Lewis
The Dick Davis Div­i­dend: Straight Talk on Mak­ing Money from 40 Years on Wall Street - Dick Davis

Mul­ti­frac­tal Volatil­ity: The­ory, Fore­cast­ing and Pric­ing — Lau­ren Cal­vet and Adlai Fisher
The Alchemy of Finance — George Soros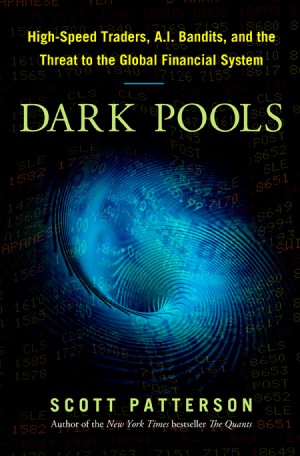 The Prob­lem of HFT — Haim Bodek
Phi­los­o­phy
Open Soci­ety and its Ene­mies; Vol.1 Plato & Vol.2 Hegel & Marx — Karl R. Popper
Con­jec­tures and Refu­ta­tions — Karl Popper
The Logic of Sci­en­tific Dis­cov­ery — Karl Popper
Logi­comix — Apos­to­los Dox­i­adis & Chris­tos Papadimitriou
The Prince — Nic­colo Machiavelli
Math­e­mat­ics and the Unex­pected — Ivar Ekeland
Busi­ness, etc.
The busi­ness book sec­tion will mostly con­cern books that can improve daily man­age­ment of a com­pany such as pre­sen­ta­tion, design prin­ci­ples, psy­chol­ogy, etc. Some of the books are not spe­cific to busi­ness per se but good in terms of improv­ing man­age­ment con­scious­ness on var­i­ous sub­jects (i.e. arts, civ­i­liza­tion history,etc) that are beyond tra­di­tional busi­ness thinking.
Pre­sen­ta­tion Zen, Pre­sen­ta­tion Zen Design, The Naked Pre­sen­ter — Garr Reynolds

Short intro­duc­tion to the book (from the DVD)
Garr Reynolds' pre­sen­ta­tion at Google Talk
See another pre­sen­ta­tion at Duarte Design about is book "Prezen­ta­tion Zen: Pre­sent­ing Naked"
I had Garr as a pro­fes­sor when I stud­ied at Kan­sai Gaidai in Japan. He was prob­a­bly the most influ­en­tial pro­fes­sor I ever had. He thought me more than just pre­sen­ta­tion. He intro­duced me to TED, Seth Godin, Guy Kawasaki, Duarte Design, how to dif­fer­en­ti­ate your­self, etc. I highly sug­gest you to fol­low his excel­lent blog Pre­sen­ta­tion Zen. You will become a much bet­ter pre­sen­ter just by vis­it­ing his blog. Trust me on this one.
Admin­is­tra­tive Behav­iors — Her­bert Simon
Frac­tal Geom­e­try of Nature - Benoit Man­del­brot
Slide:Ology : The Art and Sci­ence of Great Pre­sen­ta­tions & Res­onate — Nancy Duarte
A book brief video
Lich­pin: Are You Indis­pens­able? by Seth Godin
The Back of the Nap­kin: Solv­ing Prob­lems and Sell­ing Ideas with Pic­tures — Dan Roam

See a pre­sen­ta­tion of Dan Roam at Google Talk about his book
A Short Story of Nearly Every­thing — Bill Bryson (get the illus­trated edition!)
The Art of Pos­si­bil­ity — Ben­jamin and Rosamund Zander

See Ben­jamin Zander's superb pre­sen­ta­tion at PopTech
Six Pix­els of Seper­a­tion — Mitch Joel
I urge you to fol­low Mitch Joel's blog if you want to know every­thing about social media / marketing.
See this video for what Six Pix­els is all about.
Rework — Jason Fried & David Heine­meier Hansson
Watch a pre­sen­ta­tion by Jason Fried at TED why work does not hap­pen at work (a topic of the book)
Why a sport book? Many con­sider this the best book ever writ­ten about any sports. Ken Dry­den was the famous Mon­treal Cana­di­ens goal­tender in the 70s. He won six Stan­ley Cups in eight years play­ing with the club. Beside being a goal­tender, he was also an intel­lec­tual. Hence, he wrote this excel­lent book in the 1982 on the game of hockey but also on what makes a good team. This book must be read all busi­ness man­agers. You can learn a lot from what goes on in a locker room!
Busi­ness Model Gen­er­a­tion: A Hand­book For Vision­ar­ies, Game Chang­ers, and Chal­lengers   — Alexan­der Oster­walder and Yves Pigneur
Real­ity Check: The Irrev­er­ent Guide to Out­smart­ing, Out­manag­ing, and Out­mar­ket­ing Your Com­pe­ti­tion — Guy Kawasaki
Inter­view with Guy Kawasaki chat­ting about his book

Visual Lan­guage for Design­ers — Con­nie Malamed